User-Friendly Integrated System: The Axiever Difference
Axiever Team | 26 JULY 2021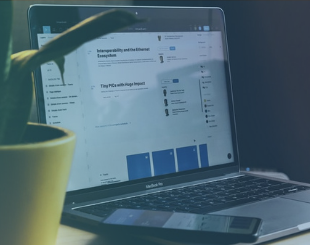 Today, internet users, especially consumers, depend on fast and straightforward digital interaction, which stems from a well-designed user interface. Online businesses gain a competitive edge by having a user-friendly interface, especially in a continuously evolving competitive market. Just imagine having a client having a difficult time navigating your page because of its complex interface. Chances are, the client would have extended time processing orders or completing tasks, resulting in inefficiency and eventually shifting to another software.
But what is a user interface, and why is it essential for your business?
The user interface serves as the link of your website or your application to its users. One crucial factor that creates a user-friendly interface is that it enables seamless navigation and communication between the application and its user. This demand for a user-centered interface is highlighted in a more digitized environment among businesses. A user-friendly interface can determine how you can acquire and retain customers through smooth and seamless navigation and processes.
Businesses make use of robust ERP systems to ensure the smooth flow of operations. This approach has been widely beneficial in keeping up with customer demands through simplified digital interactions and maximum efficiency. A user-friendly interface aims to make sure that information can be quickly accessed and processes are simplified. With a user-friendly interface, businesses can significantly benefit from a positive user experience, reduced costs, IT dependence, and increased productivity. With the vast competition and rapidly growing development in technology, ERP solutions need to have a simple and user-friendly interface to keep customers invested.
The Axiever Difference?
Axiever's edge primarily lies in its user-friendly interface. For your business, it means that choosing Axiever means choosing only the best for you and for your customers as well. Axiever's top-notch ERP solutions is a well-curated system that does not only simplify daily business processes but also improves your experience because of its user-friendly feature. It leverages your business automation with flexible and customizable modules. With easily navigable and labelled menus, being efficient and accurate is not impossible. Your teams can also have a more boosted productivity with a quickly learned interface that provides complete dashboard visibility and module search. Its user adoption feature and easily configurable settings create a more seamless working environment for your employees. Its robust usability lets them get their tasks done with minimal effort and maximized profit returns.
In Leonardo da Vinci's words, simplicity is the ultimate sophistication. While multiple and complex interfaces can also mean more options for clients, it is also not bad to stay simple. With Axiever's simple yet highly functional, user-friendly interface, your market can quickly maximize your business's full potential while avoiding complexities and confusion.
Total Visibility of Key Performance Indicators
Perhaps unobstructed business processes are hard to achieve, most especially for start-up businesses. However, having the right ERP software can reduce human errors in manual tasks that avoid inefficiencies in your day-to-day processes. With a highly modernized ERP solution, a massive chunk of real-time data can be collected and become readily available to its users. This helps your business receive insights that enable you to analyze and target the right indicators to help you on the factors to improve, decide faster and be more precise with your decisions.
Choosing Axiever's sophisticated and straightforward ERP software is sure to help your small or medium-sized business to greater heights. With its remarkable features and user-centered design, you get to ensure a competitive advantage for your business to achieve success.