Top Four Advantages of Cloud-Based ERP
Axiever Team | 26 JULY 2021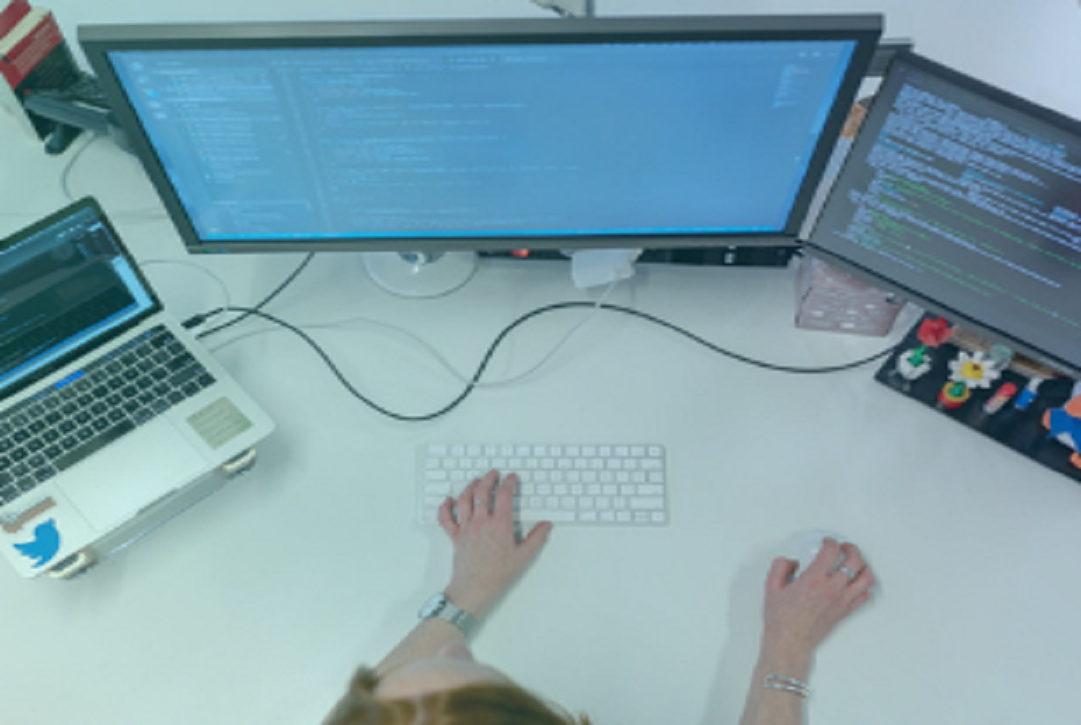 The different areas of your business keep growing and expanding on your road towards success. You may find yourself looking at various ways to handle the processes to keep your business running.
But then, how do you do it?
Technology is what drives most businesses today. Thus, it is common for entrepreneurs and business owners to use different applications or software to help with day-to-day tasks and business management. This is where an ERP solutions come in. ERP's broad features offer various business functions ranging from financial management, warehouse management, and data and growth analytics.
1. Easy deployment and implementation
Cloud-enabled solutions elude the need for technical expertise and countless hardware requirements to set up for your business. With cloud-enabled ERP solutions, you do not need to wait for a long time for your team to use the software. In just a few clicks, you get to enjoy the benefits of the software and deploy the ERP on any device linked to the internet.
The speedy deployment of these modern ERP systems gives more opportunities for businesses to transform their environment and focus further on going back on track with boosted efficiency and productivity.
2. Enhanced access to streamlined data
True enough, ERP software can streamline data for your company. However, with cloud-enabled ERP software, you can have real-time access to all your data anytime and anywhere you are as long as you have the connection on the internet. It gives you the relief that you can have a constantly updated database. With unlimited access to optimized data, your team can indeed address or take preemptive measures for sudden management problems and make critical decisions faster.
3. Amplified collaboration efficiency and productivity
With cloud-enabled ERP software, there could be an increase in collaboration among your employees on a much larger scale. Multiple users can access all the relevant data and defy the distance between your teams, making it possible to work efficiently continuously whether your employees are in a work-from-home setup or on-site. With a more driven collaboration across your departments, you can prevent errors in tasks and accelerate fulfilling other significant duties for more agile growth.
4. Heightened security system and disaster recovery
When your business invests in cloud-enabled ERP software, you also invest in a heightened security system to safe keep all the critical data for your business. Heightened cybersecurity for your business means overall protection from attacks and vulnerabilities.
According to Forbes, a study by the Diffusion Group reports that 60% of businesses which have experienced data loss have suffered a sudden crash that led to a shutdown within six months. The study also states that 72% of companies that experience severe data loss tend to disappear within 24 months during the meltdown. With a cloud-enabled ERP, you will be able to backup your data and quickly recover them without completely halting your daily operations, making your business more digitally resilient.
The right ERP software
When looking for an ERP software for your business, it is crucial that you make sure that it does not just fit your company's needs but should also be cloud-ready. For small and mid-sized enterprises, the cost can be a deciding factor when choosing the best ERP for your business.
To help you decide faster, consider Axiever's flexible and scalable ERP solutions. Axiever is a cost-efficient and cloud-enabled ERP software packed with features that cater best to the needs of small or startup businesses.
Its flexible and cloud-ready features are sure to create your daily operations more accessible while ensuring robust cybersecurity and digital resiliency for a future-proof business.